Android | Apple | Firestick – IPTV Subscription
√ Over 9,400 HD and SD and VODS channels in English, French, German, Spanish, Arabic (Films, series, documentaries, children, anime, sport, etc…)
Available channels: France, Belgium, Switzerland, Spain, Portugal, Italy, Germany, Netherlands, Arabic, UK, Latino, Turkey, USA, Canada, Africa, India…
Stable servers, high availability no cuts/buffering (Load balancing)
Best price and Assistance 7/7
Android / Apple / Smartphones / Tablets / Firestick- Reliable IPTV Service
Android IPTV Box, Smartphone (iOS, Android)
Android IPTV: A playlist of +6000 international channels & unlimited videos on demand (Films, series, documentaries, children, anime, sport ...) in HD and Full HD and films in 4K
Available channels: France, Belgium, Switzerland, Spain, Portugal, Italy, Germany, Netherlands, Romania, Albania, Arab, Russia, UK, Latin, Canada, Turkey, USA, Canada, Africa, India, Pakistan, Serbia...
EPG and Logos included
IPTV subscription compatible with: Android Box, iPhone, Tablet, Smartphones, Fire TV, Firestick Android TV, Apple TV & Android devices
Stable servers, high availability & no buffering

Best price and Assistance 7/7

No channels for Adults
GSE Smart IPTV is available on:
Download APK here.
Play Store.
App Store.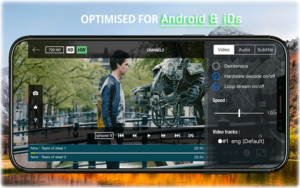 https://www.iptivi-subscription.com/service/iptv-on-iphone-ipad-apple-tv-with-gse-player-app/
This application is accessible with a username + password and server URL, for more information on this application visit this page
IPTV Smarters available on:
Download the APK here: Install the app manually on your Android device.
App Store for iOs (iPhone, iPad…)
Play store. (Android devices, Smartphones, Tablets...)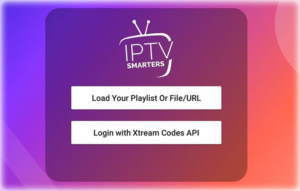 https://www.iptivi-subscription.com/service/iptv-smarters-pro-apk-free-trial/
SMART IPTV Android App: There is the Smart IPTV application on some Android TV Boxes, you need to install the application manually, go to this page or download the APK file and install it manually on your Android BOX.
Note that you have the option of using the IPTV subscription on multiple apps that play the m3u file, like Smart IPTV for Android, Perfect Player IPTV, GSE Smart IPTV, Kodi, Firestick ..etc
BEST ONLINE SUPPORT 7/7
Available channels: France, Belgium, Switzerland, Spain, Portugal, Italy, Germany, Netherlands, Arabic, UK, Latino, Turkey, USA, Canada, Africa, India
List of IPTV Pub channels for Android & Apple devices IPTV Subscription +9600 FHD, HD & SD Channels and VODs | high-quality server
A playlist of +9600 full HD & SD channels and VODs | High-quality IPTV subscription server
Compatible with: Android Box, iPhone, Tablet, Smartphones, Android TV, Apple TV, Firestick & Android devices, ..
All m3u file players & we do support all Apps: Smart IPTV, IPTV Smarters (PRO), GSE Smart IPTV (Pro), NET IPTV, SS-IPTV, Duplex IPTV, Perfect Player, Smart STB...
Please find all tutorials for those apps here: IPTV Tutorials
Additional information
| | |
| --- | --- |
| Length | 48 Hours, 1 Week, 1 Month, 3 Months, 6 Months, 12 Months |