Becoming an IPTV reseller couldn't be easier. What stops you from start doing business with IPTVPub.com now?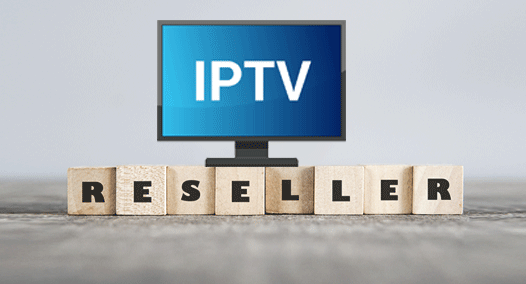 The shortest way to become an IPTV reseller with IPTVPub.com is to contact us (Check the form below) We will send you a resale account and you can test your panel. With the panel I send you, you can generate an m3u playlist or add the MAC address of your client (For MAG box) and send the test for your client.
We are always looking for people to distribute and resell our IPTV subscriptions, earn extra income with our premium IPTV service, our offers are great and your customers will never be disappointed.
We will provide you with a panel to easily add, manage and activate your customers' IPTV subscription, you can always contact us via the Contact Us page, by filling the form below, or via email to training you on the use of our management panel.
Do you want to start reselling IPTV Subscriptions?
We offer you a panel with username and password to be able to manage your customers easily from any computer or from your smartphone.
Explanation:
When you purchase 120 Credits = 10 IPTV subscriptions of 12 months (20 Subscriptions x 6 Months) Up to your client choice.
P.S.: 10 Free tests of 24h and 48h per day
-12 Credits = 12 Months of IPTV
-6 Credits = 6 Months of IPTV
-3 Credits = 3 Months of IPTV
-1 Credit = 1 Month of IPTV
You will be able to create subscriptions of: 1 month – 3 months – 6 months – 12 months
Free Trials are limited to 10 per day.